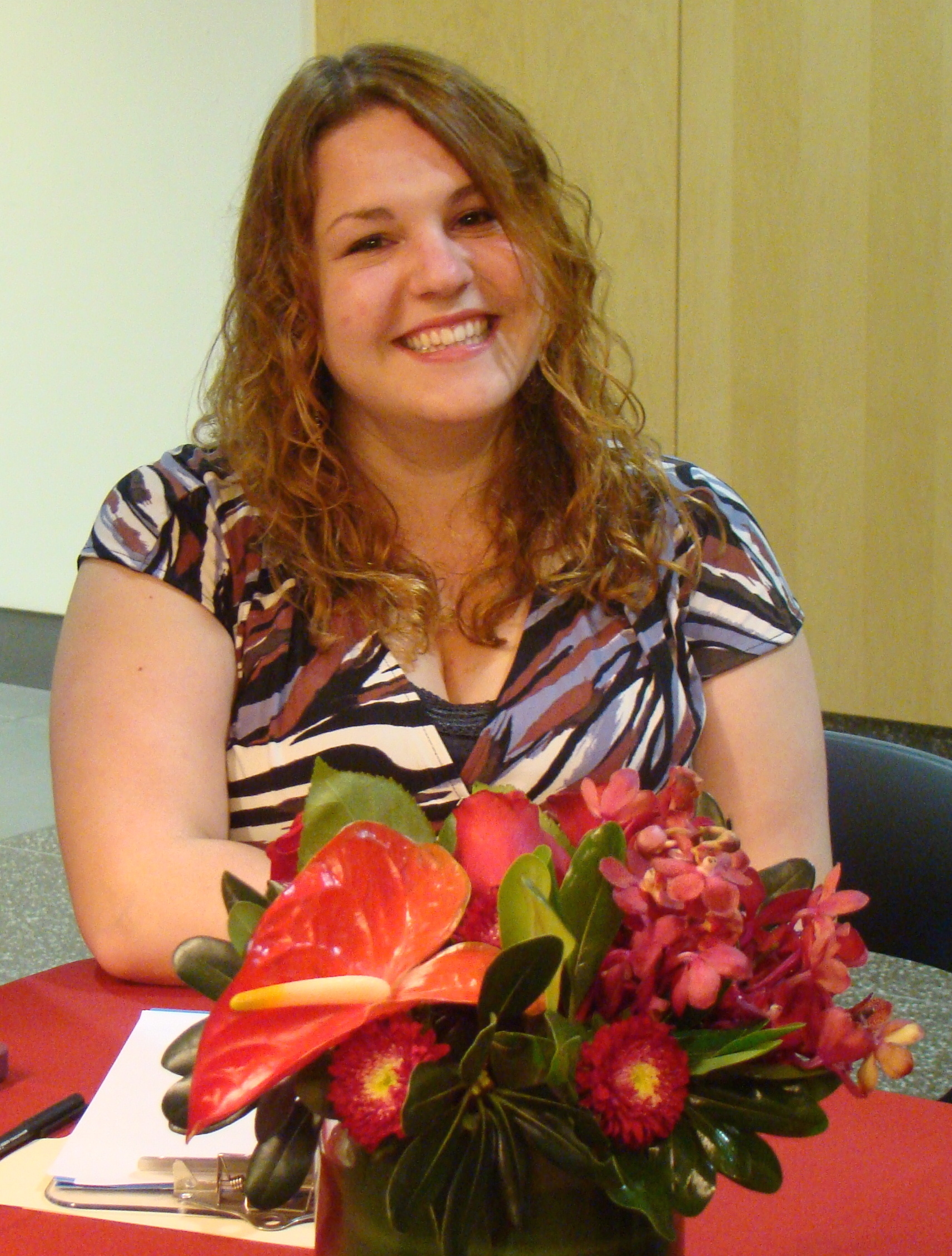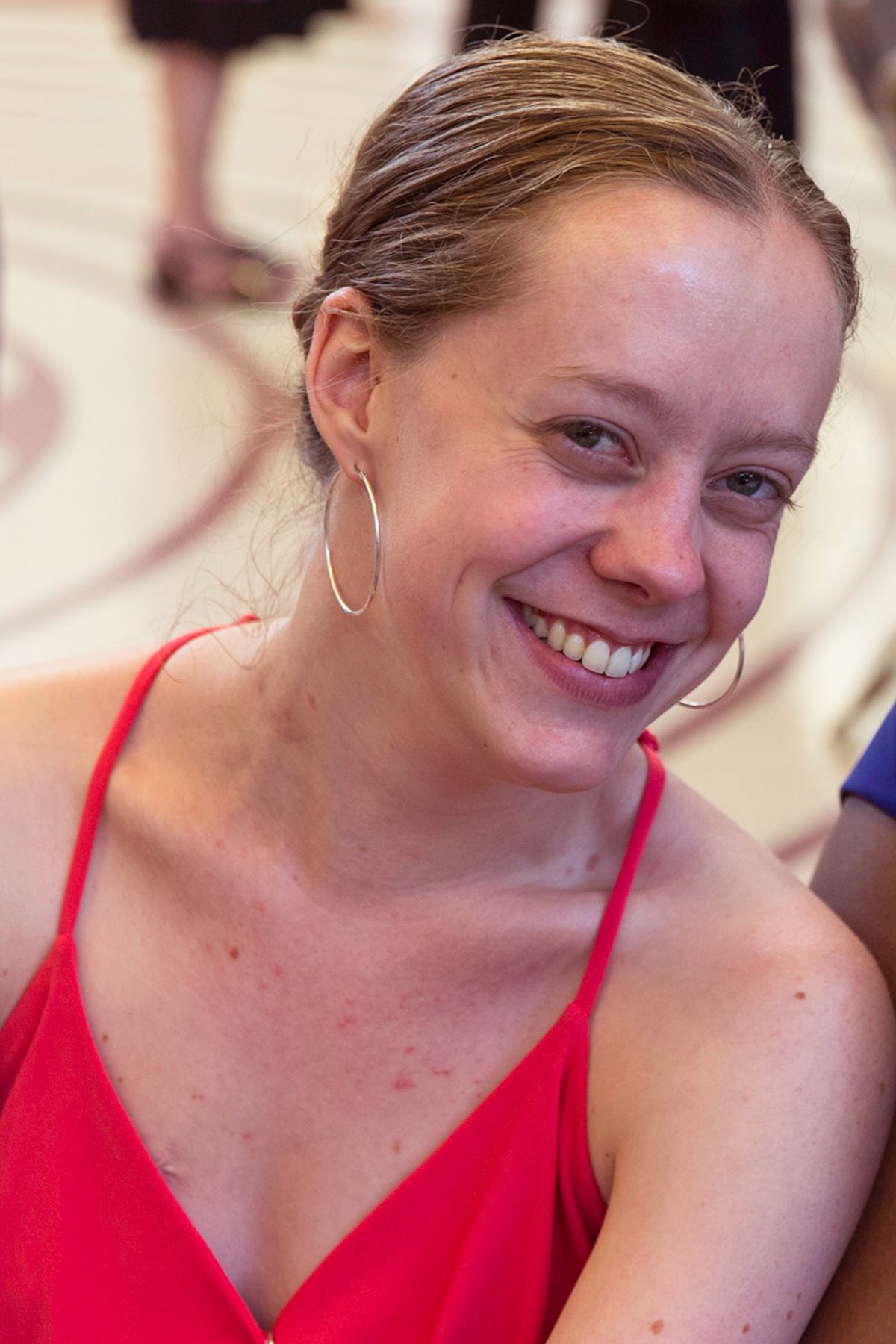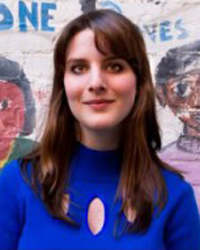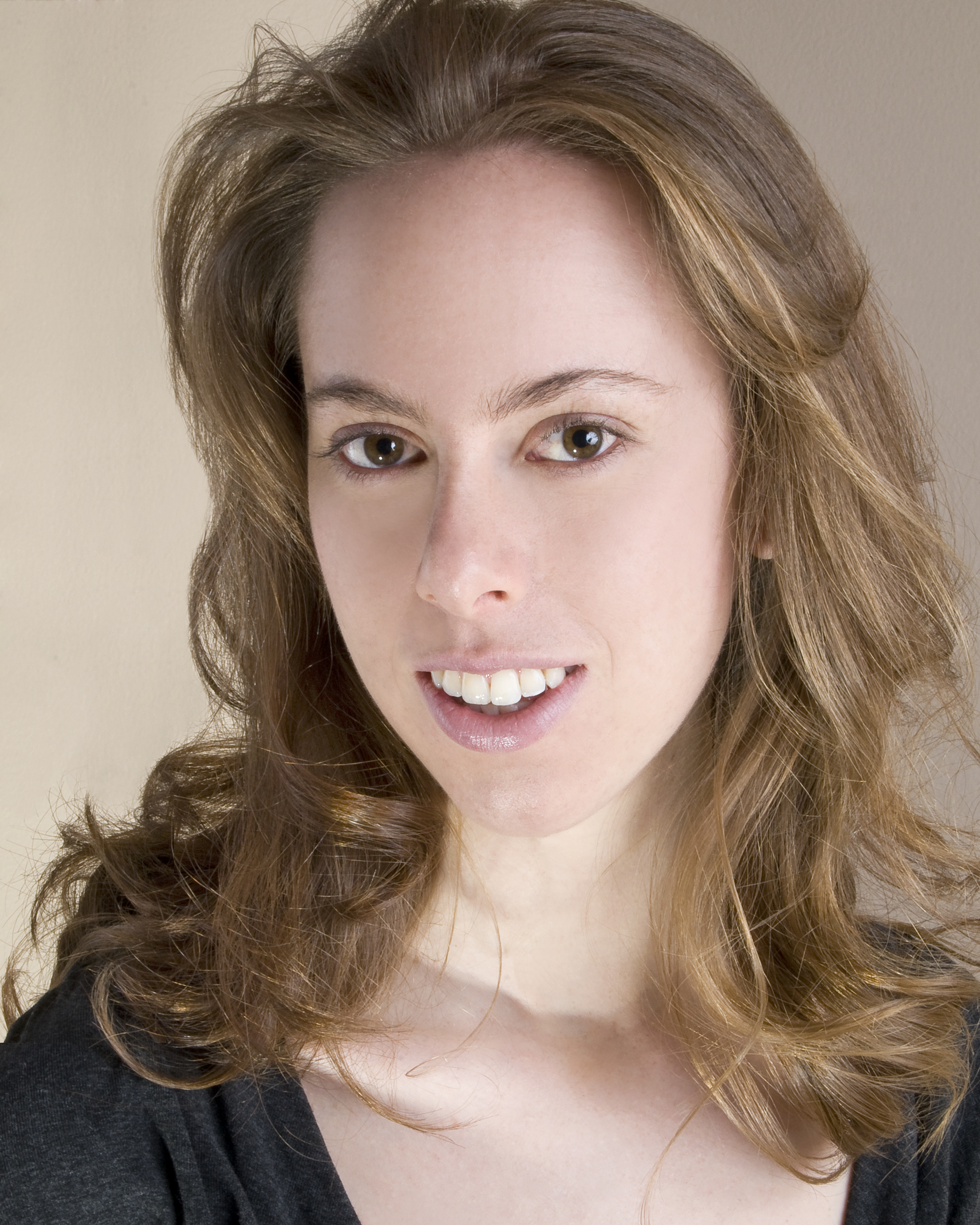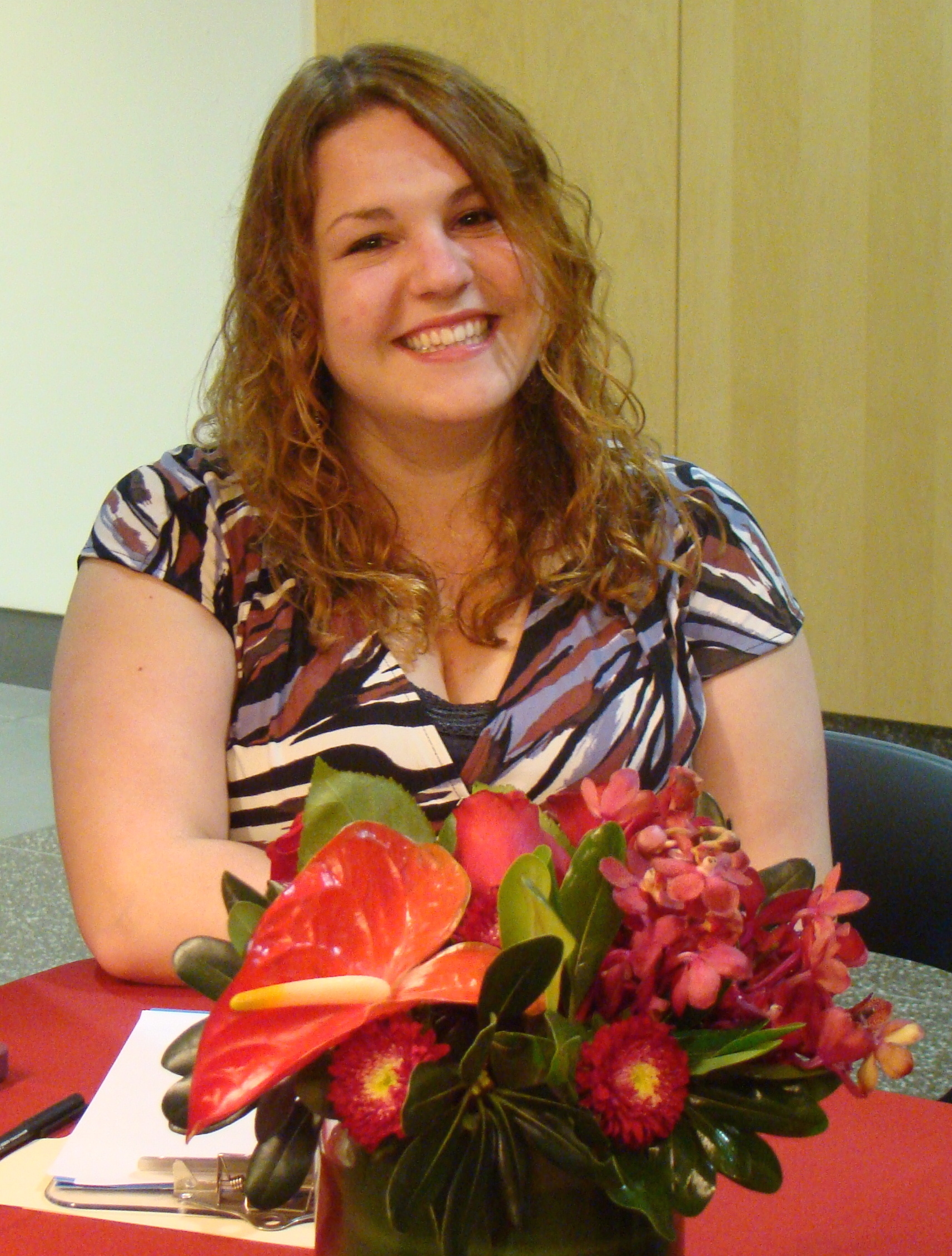 RACHEL CIBOROWSKI
Rachel Ciborowski is a non-profit fundraising professional with experience in the arts and human services. She is currently a Development Consultant at Sandra Davis LLC. and Donorly which specialize in fundraising and donor research for non-profit organizations. When she's not working Rachel can be found at the nearest watering hole with a good happy hour, the newest exhibition at The Brooklyn Museum, in her apartment binge-watching on Netflix, or volunteering for New York Cares and the ASPCA. Rachel previously worked for Goddard Riverside Community Center in New York,NY, Seattle Repertory Theatre in Seattle, WA. Second State Theatre in New York, NY, Spoleto Festival USA in Charleston, SC, Yale Cabaret under the Yale School of Drama and Seven Angels Theatre in Waterbury, CT. She is a CT native and graduate of Ithaca College currently living in Washington Heights.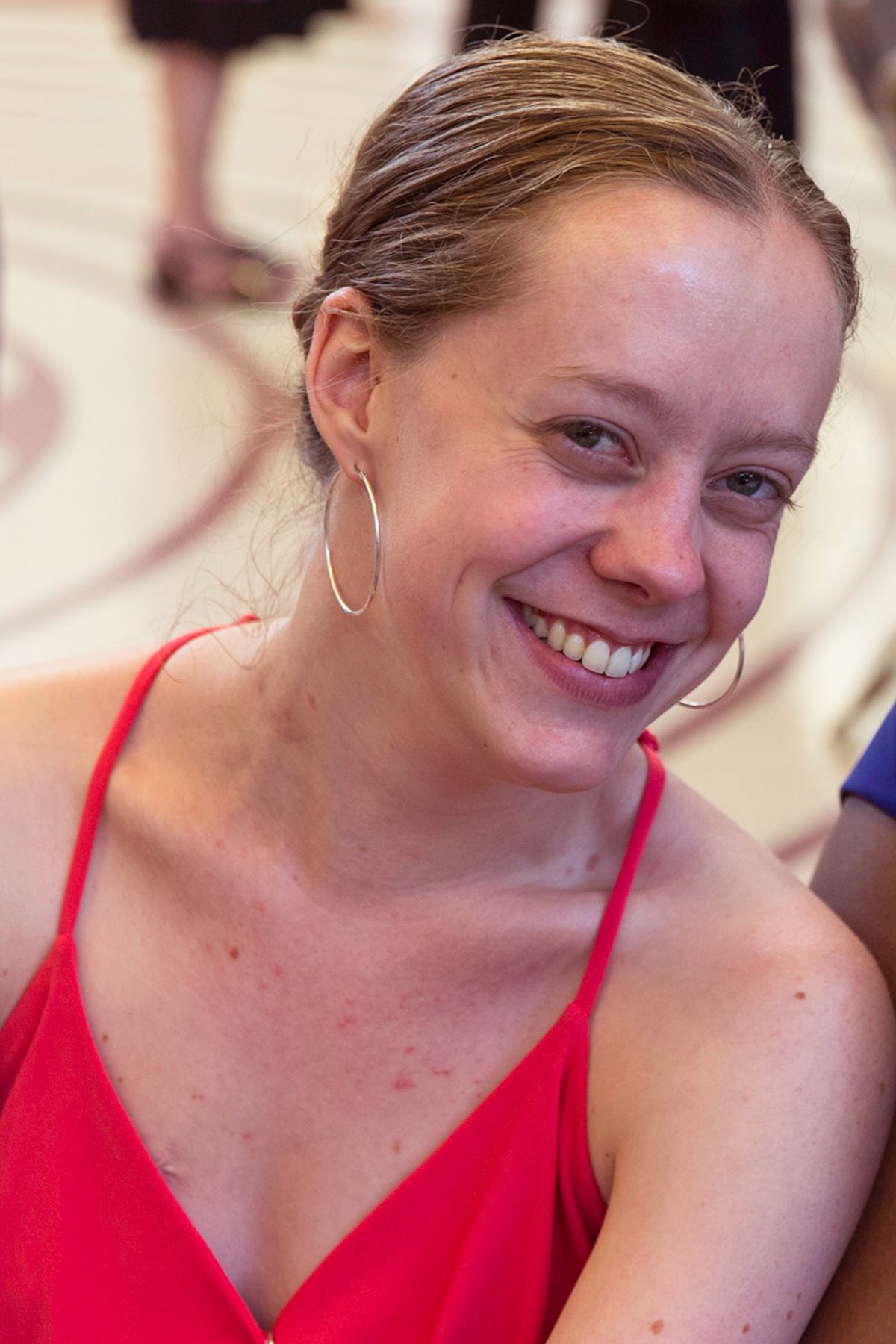 LUCY GRAM (Artistic Director)
Lucy Gram is theatre artist based in New York City. As a director and producer, she collaborates with playwrights and production teams to bring intimate, urgent, and socially responsive narratives to the stage. She works as a theatre artist both through One Bird and as a freelancer. Favorite projects included developing Eliza Orleans' new play In the Belly, a site-specific production of Sarah Treem's The How and the Why with One Bird, and readings of Cecelia Raker's Dry Bones Rising and Mike Poe's Like Father. She is an LA native and a graduate of Ithaca College. You can find her on Twitter @lucy_gram.
PRIYA IYER
Priya Iyer is a NYC-based theatre professional. She is currently in digital marketing consulting for the arts at Capacity Interactive. Previously in NYC, she worked at Dodger Properties in producing, marketing and sales for Broadway. Over the years, she has been involved in many different aspects of theatre, including company and stage management, as well as performance. She is also currently a group fitness instructor and teaches Doonya, a Bollywood workout. She's originally from Pittsburgh and a theatre graduate of Ithaca College. Priya is constantly working towards her ultimate goal - to bring the gift of the arts to people all over the world.
MERON LANGSNER
Meron Langsner was one of three writers in the country selected for the pilot year of the National New Play Network Emerging Playwright Residencies, fulfilling his residency at New Repertory Theatre. His plays have been performed around the country and overseas, and his publishers include Bloomsbury, Smith & Kraus, Applause, McSweeney's, and YouthPLAYS. He was nominated for the IRNE for Best New Play for Vagabond Theatre Group's 2012 workshop production of BURNING UP THE DICTIONARY. As a fight director, he has composed violence for over 150 productions, films, and tours at venues that include the ART, Merrimack Rep, New Rep, Lyric Stage, and Stoneham Theatre. He holds an MA in Performance Studies from NYU/Tisch, an MFA in Playwriting from Brandeis, and a PhD in Theatre History from Tufts. Meron is also on the Real Estate Committee of the League of Independent Theatres and an Affiliated Artist of Playwrights Commons. He is currently based in NYC. More at www.MeronLangsner.com
ELIZA ORLEANS
Eliza Orleans is a Resident Teaching Artist at Long Wharf Theatre, where she teaches and facilitates a variety of programs for children in the New Haven area. Her directing credits include Wiley and the Hairy Man (Long Wharf's TYA Program), A World with Three Sides (Young Playwrights Festival), She (The Underground), and Blackbird (Ithaca College.) She has assisted directors Leigh Silverman, Eric Ting, Kip Fagan, and Gabriel Barre among others. Eliza served for two years as the Associate Director of Theatermakers, a six-week intensive for college students at the Eugene O'Neill Theater Center. She has taught at Florida Studio Theater and Birch Trail Camp for Girls. Alum of Ithaca College and the National Theater Institute.
MIKE POE
Mike Poe trained at the National Theatre Institute in the fall of 2008. Mike saw a production of his play On the Bottom presented at the Kitchen Theatre in Ithaca, NY in April 2009. In 2010, his one act play(R)Evolution was produced with Theatremakers in Waterford, CT. Mike returned to the O'Neill in January 2012 to attend the Advanced Playwriting semester where, under the tutelage of Donna DiNovelli and Marcus Gardley, produced a full-length drama (POWER PLAY), a one-act play (DOWNSTAIRS) and six ten-minute plays in fourteen weeks. A reading of DOWNSTAIRS was presented in April 2012 with Route 66 in Chicago, IL. Currently, Mike is working with The Wellfleet Harbor Actors Theater (WHAT) on Cape Cod to create an original play to bring to light the prominent prescription drug problem plaguing the area.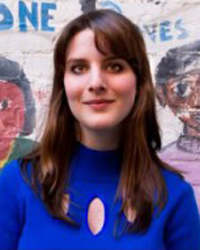 ADARA MEYERS
Adara Meyers is a playwright and Managing Director of Sleeping Weazel, an experimental multimedia theatre company. She is the recipient of the 2014 Fellowship Merit Award in Playwriting/Screenwriting from the Rhode Island State Council on the Arts, and her plays and multidisciplinary works have been performed at The Factory Theatre, Perishable Theatre, 95 Empire, Roulette, Wheaton College, and Firehouse 13, among others. www.adarameyers.com and www.sleepingweazel.com.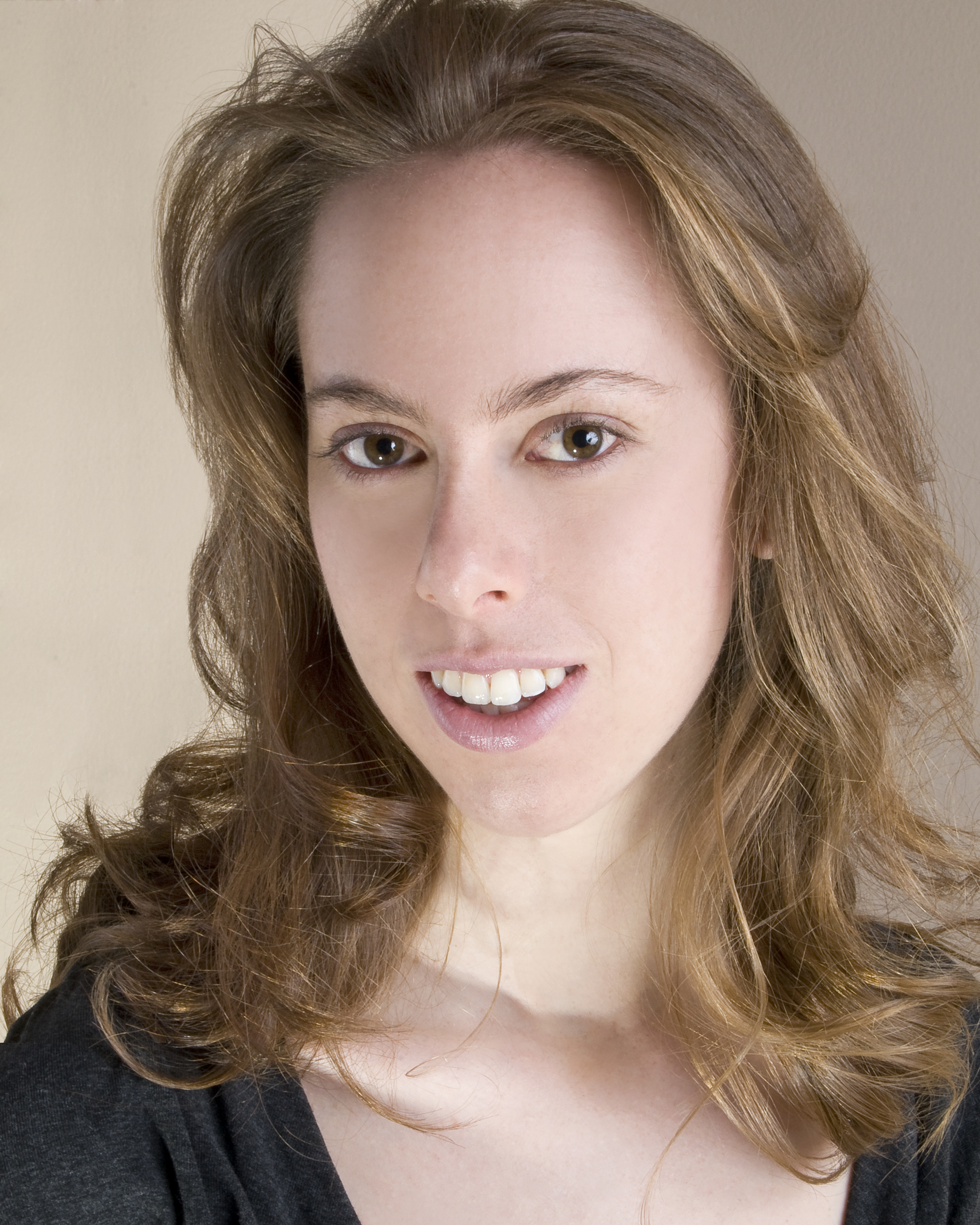 CECELIA RAKER
Cecelia Raker is thrilled to be affiliated with One Bird Productions. She is a playwright, director, and dramaturg currently at work on a cycle of movement-and-text pieces based on fairytales, a few more traditional plays, and a collaborative devised piece with the Project:Project collective in Boston. Her play SKINWALKING was selected for the 2014 Great Plains Theater Conference Playlab, and had a sold-out run in 2011 at the ART's Loeb Experimental Theater. Her new piece DRY BONES RISING will be read in August 2014 with One Bird Productions in Boston, and her play LILACS IN NOVEMBER was workshopped in the 2010 Harvard Playwrights' Festival. Her short play WEBBED HANDS was produced by Imaginary Beasts at the 2014 Boston Theater Marathon. Her work has also been developed/performed at The One-Mine Play Festival, Bostonia Bohemia, Company One, and a variety of other venues. Cecelia is a member of Project:Project and the Grub Street Writers' Workshop. She holds an AB in Theater Arts from Harvard College (2011).